NUDANCO Highlight: Melissa Broughton
Here is our first NUDANCO highlight! This is something we'll be doing to  showcase the dancers and choreographers of NUDANCO so that prospective members, current students of Northeastern and our own NUDANCO members can get to know a little about our fabulous dancers. This summer you can get to know our new Eboard but we will be selecting some of our other members once the fall comes!
This summer we are holding free classes on Wednesday nights from 7-8 PM. Last week if you missed it you can view Melissa Broughton's sick combo to Justin Timberlake's "Rock Your Body" at the link here and also see what we have to offer for the rest of the summer: https://www.facebook.com/events/712084528833469/
Get to know our Secretary Melissa below!
How did you first hear about NUDANCO/what made you decide to audition?
I first heard of NUDANCO through the student activities fair during welcome week freshman year. I had danced since I was younger and was hoping to continue dancing in college. NUDANCO provided the perfect opportunity!
What is your favorite NUDANCO element during the semester and why?
My favorite element of NUDANCO is auditions. I love watching the pieces the choreographers come up with- it gets me excited and ready to dance for the semester. I also love that NUDANCO has allowed me to branch out and try new things with dance, from choreographing and teaching to Irish dancing.
What has been your favorite thing that you have choreographed? 
My favorite thing that I have choreographed was a tap piece to Mockingbird by Eminem. Most of the songs I have previously choreographed to have been upbeat, but this song presented a challenge. Not only do I have to play with the beat of the music, but also the flow of the verses.
View Melissa's Eminem piece from our Spring 2014 Showcase here: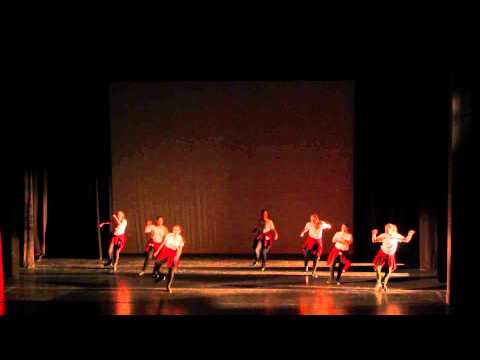 What has been your favorite piece that you have performed with NUDANCO? 
My favorite piece I have performed with NUDANCO was my first semester freshman year- a hip-hop piece choreographed by Andrea & Angela. It was refreshing to try a different genre of dance than my preferred (tap dancing) and the choreography was fun to perform.
Watch this awesome choreo by Angela D'Ercole & Andrea Kohanna from our Winter 2012 Showcase here: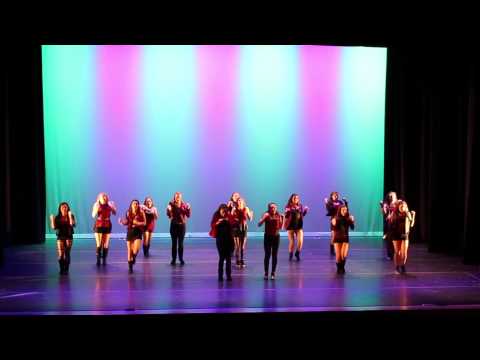 How do you find time to balance NUDANCO with the other things you are involved with?
One of the things I look forward to each week is rehearsal. NUDANCO gives me a fun break from studying and classes without feeling over burdened- there is only an hour a week commitment per piece.
What is your favorite NUDANCO memory? 
My favorite NUDANCO memory is more a collection of memories. Through NUDANCO I have made some wonderful friends that I might not have met otherwise. (Shout out to Katie Laughinghouse)
Do you have any plans for the upcoming fall as far as choreography/what are you planning? 
I would love to choreograph to a mix of Justin Timberlake songs- he is the man. I am also working on an Irish/tap collaboration I am very excited about. As a science major this is another reason I love NUDANCO- a place to foster my creative urges.
What are you hoping for in the upcoming year and the future for NUDANCO as a new Eboard member? 
I am looking forward to helping coordinate the showcases each semester, and I hope to have more company bonding- including the notorious themed cast parties. As an avid NUTAPCO member, I hope for the presence of tap dancing to increase in the company as whole through choreographers & dancers. Choreographing a tap dance can be intimidating at first, but it is actually a lot of fun! I also hope to start bimonthly tap jams!